For HORAGO.COM UAE are we looking for ambassadors to promote the HORAGO app and service.
About HORAGO: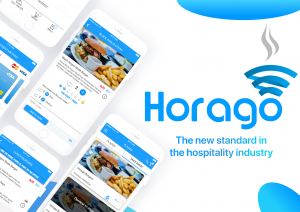 HORAGO is represented in 4 countries, and now opening up in the UAE. We help restaurants, bars and cafes with quick and easy customer service, ordering and payment right from the tables through an app.
Our customers gets a corona friendly service, with electronic menu cards, with upsale on over 40% of the orders – up to 23% higher sales than without the app. So let the waiters do world class customer service, and let the app get the orders to the kitchen and bar, as soon as the customers are ready to order.
Read more about HORAGO here: www.horago.com
About the job:
HORAGOs ambassadors, called HEROes, are typically students or others who would like to earn some extra money in the spare time. You get paid pr. new customer/restaurant you get online.
If you are interested in more information about the job. Send an email to horago.job@growu.ae. We only accept applications through email. Remember to include picture, full name and CV.