[vc_row][vc_column icons_position="left"][vc_column_text]
Corona is still a big part of our everyday life – including businesses. Corona has shown us the importance of having the right team, the flexibility, the "fighters" and the team players.
SAM International UAE and GROWU LLC can now present our Spring 2021 campaign. A campaign that supports businesses and organisations getting the right team players, and developing existing teams into High-Performance Teams – together we can conquer the obstacles of Corona.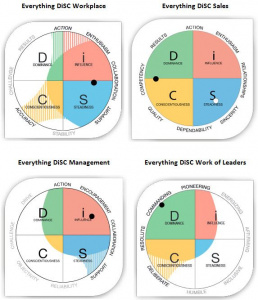 DiSC is an important and very useful tool, to secure High-Performance Teams. You can use DiSC when you are recruiting new employees and to maximise the match – but you can also use it, very effectively, on existing teams in order to reach High-Performance Teams. See more about DiSC® here.

For all DiSC processes and other orders between 1/4-1/6, we offer a 20% discount. So, contact your consultant now for a chat about your possibilities with DiSC.
Headhunting and Executive Search

If you are thinking about adding the next and right employee to your team, now could be the right time. We offer you a great discount – including DiSC, for all headhunts in November and December. You receive 1% in discount per day until January 1st, 2021. So e.g. the 27th of October you get 65% in discount on headhunts ordered. Read more about Headhunting & Executive Search from GROWU.AE & SAM International UAE here.
[/vc_column_text][/vc_column][/vc_row]