Do you need an update and brush up on strategic leadership tools? Then IL/CLT is the right module for you.
IL/CLT as a full module is 2 days physical seminar, 1 day follow up (around 3 months after) and the virtual follow up/sparring over the first 90 days after the module. The module can be combined with related modules, where UL/CLT only will be 1-1,5 physical day of the total seminar.
Techniques and content: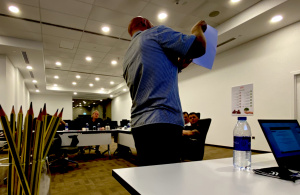 Strategic communication
Train the Trainer
Profiling (incl. DiSC for leaders)
Streamlining & Prioritization
High Performance Teams
Mindful focus strategies
Ideation & Facilitating
Internal outsourcing
CLT (Charismatic/Value based Leadership Techniques)
IL/CLT is one of our biggest modules, and only facilitated by senior consultants with more than 10 years of experience in training and facilitating leadership seminars, workshops and coaching. Furthermore our senior consultants have at least 6 months, every second year, in practical strategic/leadership roles – either on contract or interim, so we secure that they are constantly in scope and updated on "the real life" in strategic leadership. We focus on practical cases more than text book examples.