2-3 hours of "work" from your side, and we can take care of the rest.
Har du vurdert å etablere et selskap i Dubai eller i et annet av UAEs emirater? Kontakt oss allerede nå via e-post eller via WhatsApp. Vi har skandinaviske konsulenter klare til å hjelpe deg.
Vi kan hjelpe deg å gjøre drømmen om en selskapsstiftelse i Dubai til virkelighet, uansett om du også ønsker oppholdsvisum og dermed opphold i Dubai, eller om du rett og slett ønsker selve selskapet og mulighetene det gir for næringslivet.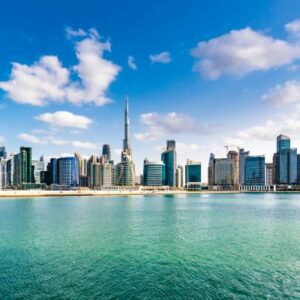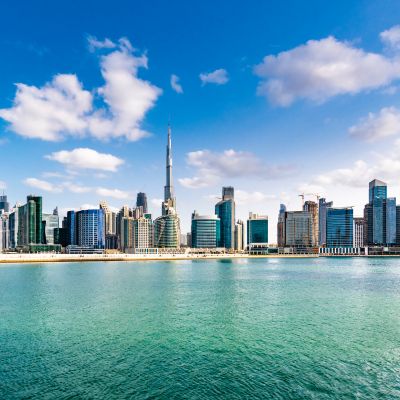 Hvorfor Dubai? – Ja, det har du sikkert allerede tenkt på, og enten det er varmen/klimaet, forretningsmulighetene, den lave skatten (0%*) eller hva som helst, så hjelper vi deg med å finne det rette oppsettet for deg.
Dubai/UAE kan være en komplisert labyrint å finne ut i forhold til selskapsdannelse, da det er mange soner, både offshore, fastland og frisoner.
Ta gjerne kontakt for en uforpliktende prat om hvordan vi kan bistå deg. Vi kan være med på veien eller hele veien med en altomfattende løsning, det er helt opp til deg. En del av vår standardløsning er at du alltid får en workshop/sesjon med strategikonsulent inkludert. Dette er både for å teste ideen din, men også for å sikre at du får en god start i UAE og er klar hele veien rundt.
Fra februar 2022 kan løsningen vår også inkludere en standard bankkonto (IBAN), slik at du er garantert en fra starten.
Siden 2010 har vi visst at Dubai var det rette stedet for oss, og i mer enn 7 år har vi stiftet og ledet selskaper i Dubai, primært for skandinaviske bedrifter og privatpersoner – skal du bli neste?
Et firmaoppsett hos oss inkluderer blant annet:
Name reservation and registration
KYC approval
Memorandum
AoA
Share Register
Certificate of Formation
Business License
Visa Allocation Certificate (if Visa is chosen)
Facility Lease Agreement (for banking purposes)
Official approved employee contracts
I tillegg har vi en «Extended Service» som også inkluderer bistand til opprettelse av bank, helse/medisinsk sjekk og concierge-tjeneste.
Avhengig av frisone og bransje koster et oppsett alt inkl. år 1 (inkludert kontoradresse) typisk mellom USD 6-12 000 – men billigere hvis vi velger en frisone utenfor Dubai.
*Regarding corporate tax, read the articles regarding that, as some companies will be tax applicable at 9% on revenue above 375.000 AED.