2-3 hours of "work" from your side, and we can take care of the rest.

Har du funderat på att starta ett företag i Dubai eller i något annat av Förenade Arabemiratens Emirat?
Kontakta oss redan nu via e-post eller via WhatsApp. Vi har skandinaviska konsulter redo att hjälpa dig.
Vi kan hjälpa dig att förverkliga drömmen om en företagsstiftelse i Dubai, oavsett om du också vill ha ett uppehållsvisum och därmed bosättning i Dubai, eller om du helt enkelt vill ha själva företaget och de möjligheter det ger för affärer.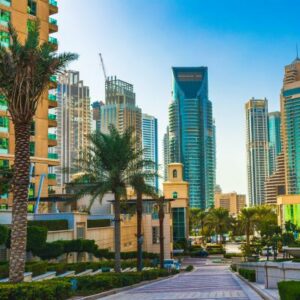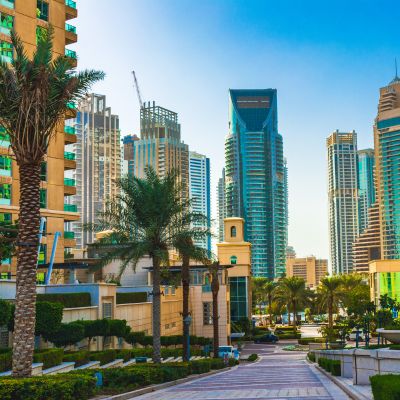 Varför Dubai? – Ja, det har du säkert redan tänkt på, och oavsett om det är värmen/klimatet, affärsmöjligheterna, den låga skatten (0%*) eller vad som helst så hjälper vi dig att hitta den perfekta installationen för dig.
Dubai/Förenade Arabemiraten kan vara en komplicerad labyrint att lista ut i samband med företagsbildning, eftersom det finns många zoner, både offshore, fastland och frizoner.
Kontakta oss gärna för en oförpliktande pratstund om hur vi kan hjälpa dig. Vi kan vara en del av vägen eller hela vägen med en all inclusive-lösning, det är helt upp till dig.
En del av vår standardlösning är att du alltid får en workshop/session med en strategikonsult inkluderad. Detta är både för att testa din idé, men också för att säkerställa att du får en bra start i UAE och är redo hela vägen runt.
Från februari 2022 kan vår lösning även innehålla ett standardbankkonto (IBAN), så du är garanterad ett från början.
Sedan 2010 har vi vetat att Dubai var rätt plats för oss och i mer än 7 år har vi grundat och drivit företag i Dubai, främst för skandinaviska företag och privatpersoner – kommer du att bli nästa?
Ett företagssetup hos oss inkluderar bland annat:

Name reservation and registration
KYC approval
Memorandum
AoA
Share Register
Certificate of Formation
Business License
Visa Allocation Certificate (if Visa is chosen)
Facility Lease Agreement (for banking purposes)
Official approved employee contracts
Dessutom har vi en "Extended "Service" som även innefattar assistans vid upprättande av bank, hälso-/läkarkontroll och conciergeservice.
Beroende på frizon och bransch kostar ett setup allt inkl. år 1 (inklusive kontorsadress) vanligtvis mellan 6-12 000 USD – men billigare om vi väljer en frizon utanför Dubai.
*Regarding corporate tax, read the articles regarding that, as some companies will be tax applicable at 9% on revenue above 375.000 AED.